The Tharparkar District in Sindh, Pakistan, spans over 22,000 square kilometers and has a population of 1.65 million. The District faces acute shortage of water, with annual rainfall averaging as low as 9mm, and drought a common occurrence. This shortage results in poverty and even starvation of humans and livestock there. Due to severe scarcity of rainfall, lakes/rivers, streams etcetera, the region relies heavily on underground water sources such as wells.
Empower Foundation has installed a solar-powered water well system in two different villages of Islamkot, Tharparkar. By installing this system, it is possible for the residents to cultivate vegetables in their area and earn a livelihood from the crops. The water system has the capacity to generate 1000 watts of electricity, which run the submerged pump and pulls out water from the 150-feet deep well.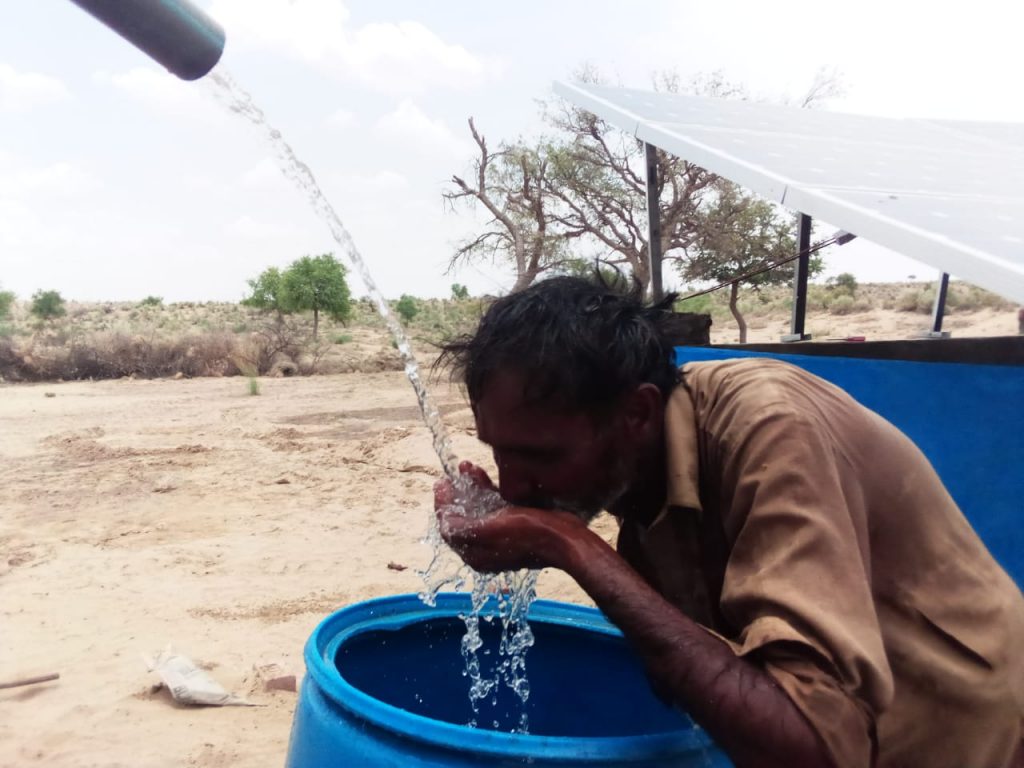 The solar-powered system has also reduced the time and labor required to extract water from a manual hand pump.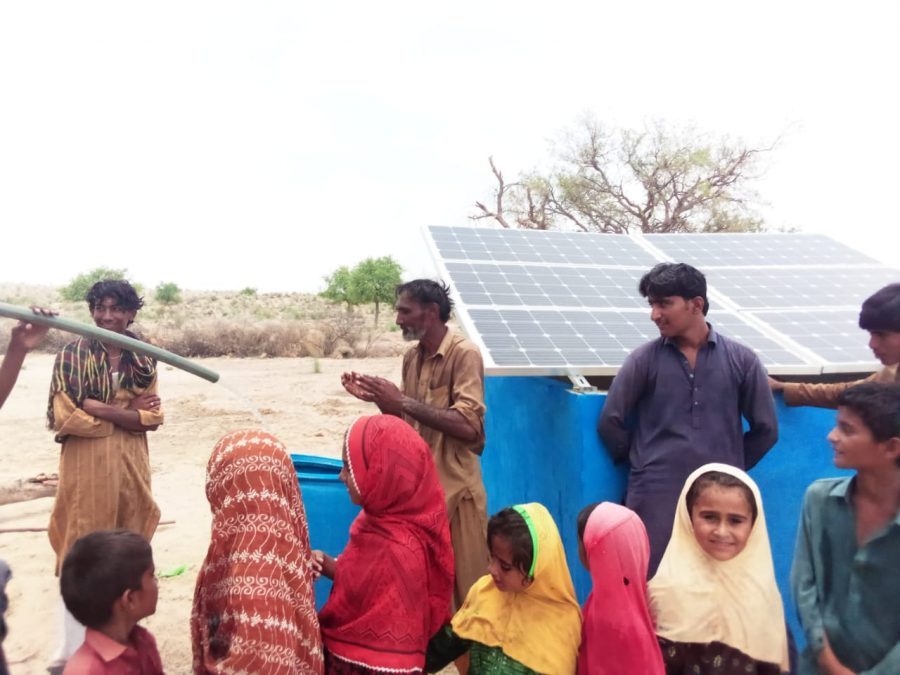 This initiative was highly appreciated by the people of Thar, with many utilizing the water for drinking and cooking purposes as well. Empower Foundation is greatly humbled to play its role in alleviating the water crises of Thar, and improve their living conditions.