Donating blood is not only a civic responsibility but also a highly gratifying and humbling experience. In line with our commitment to give back to society, Empower Foundation conducted a Blood Donation Drive from February 23rd to 25th, 2022. This Drive was held in collaboration with Indus Hospital in our Karachi office, with Sundas Foundation in Lahore office, and Jamila Sultana Foundation in Islamabad. This is the fifth time a Blood Donation Drive has been held at 10Pearls.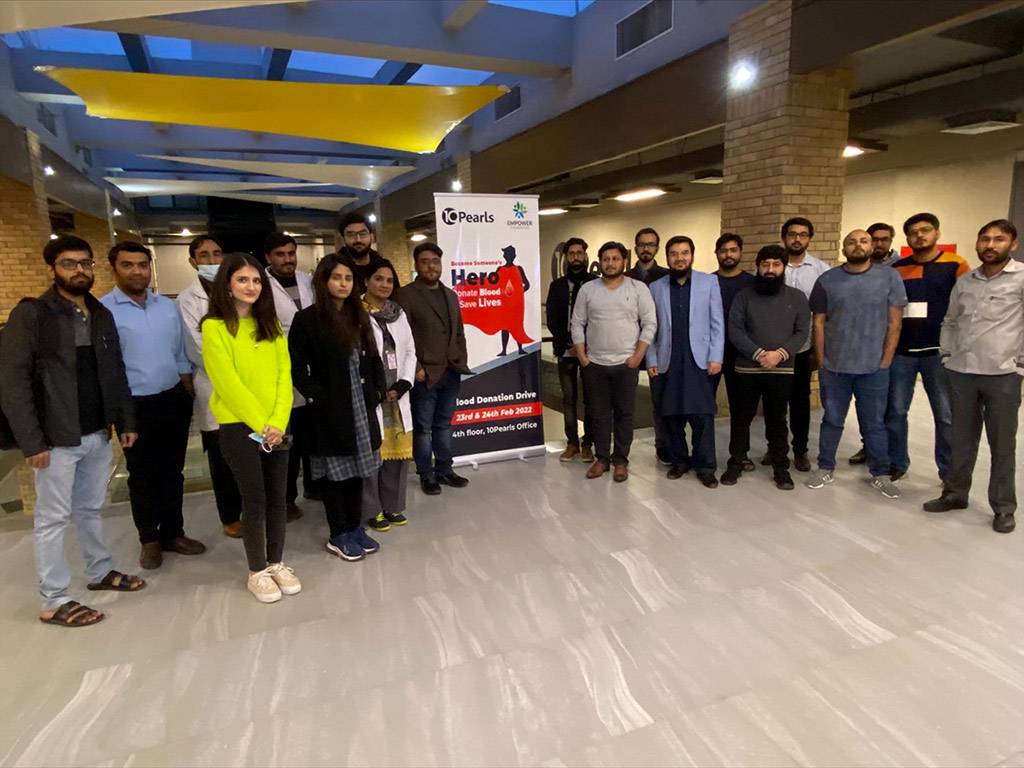 Over the course of three days, a huge number of employees stepped forward and donated blood. To ensure a safe process, all WHO-recommended COVID SOPs were followed. Additionally, a medical screening process, which included checking vitals, medical history, hemoglobin, blood pressure etcetera, was conducted prior to clearing a person for blood donation.
All donors also received a free health screening report and appreciation certificates after the conclusion of the Drive.
Donating blood regularly not only saves lives, but is also good for the donor. It helps preserve cardiovascular health, reduce risk of developing cancer, and lowers mortality rates and the risk of heart attacks. As a purpose-driven company, 10Pearls is committed to positively impact lives, and this initiative was one of the many ways we aim to give back to the society.