Giving back to society lies at the heart of Empower Foundation. In line with our vision to create meaningful change in our community, we are delighted to announce the launch of Zaytun 3 in Lahore. This will be the first chapter of Zaytun in Lahore, and the third one in Pakistan.
Zaytun is an initiative of Empower Foundation, first launched in poverty-stricken areas of Karachi to provide meals to the underprivileged. With the two existing Zaytun facilities in Karachi feeding up to 2000 people daily, we are proud to now expand Zaytun to Lahore as well.
In Lahore, Empower Foundation has partnered with Roshni Model High School to supply lunchboxes with nutritious meals to more than 1300 school-going children daily. This ensures that they are well-fed and also encourages parents to send their children to school, where they know they will be well taken care of. A good meal is essential for growth and development of children, and with this initiative we make sure that no child goes home hungry.
Zaytun facilities not only help alleviate poverty and hunger, but also serve as educational and vocational training centers for the poor. In the future, we plan to launch computer classes for the children at Zaytun 3, hence equipping them with important technical skills that will open up doors to new opportunities for them.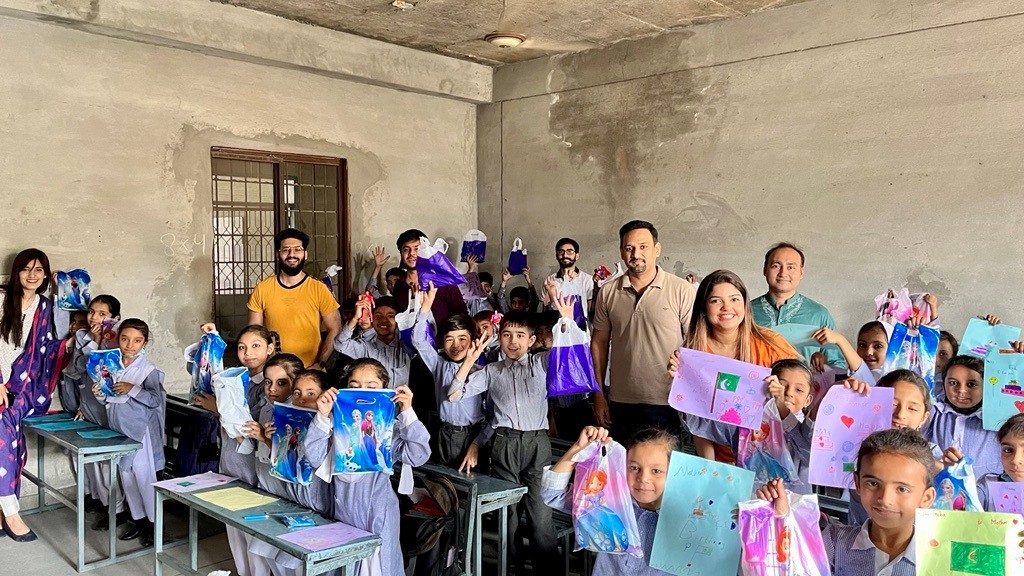 With Zaytun, we aim to help the underprivileged participate equally in society. We are proud to play our part in providing opportunities and hope to continue taking similar initiatives in the future as well.