Celebrating Children's Day at Idara Al-Khair
Universal Children's Day is held annually on November 20, with the aim to improve child welfare worldwide, advocate children's rights and promote togetherness amongst all children.
This Children's Day, Empower Foundation team visited a campus of Idara Al-Khair, a non-profit educational organization which has seven schools, one college and around 4,500 students. It was a day filled with fun activities, energetic and super bright children, and lots of cheerful conversations.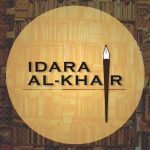 The day kicked off with a playdough activity, in which groups of 7 to 8 children were formed and were distributed boxes of playdough. Each group had an Empower Foundation volunteer guiding the kids. The children, who were aged between 7 to 12, were very imaginative and created adorable and vibrant shapes, animals, houses, dolls, landscapes and even Pakistan's flag with the playdough. The activity brought out the ingenuity and imagination of the kids and it was amazing to see how creative some of the kids were.
Keeping in mind the cold weather, the kids were also given woolen caps to help them stay warm. It was wonderful to see the happy and excited response of all the kids on receiving the goodies.
The team also spent some time chatting with the kids and getting to know them more. Although all of them came from underprivileged backgrounds, they all dream big. Some wanted to become doctors, some teachers, and a lot of them even wanted to join Pakistan Forces to protect their country!
According to Muhammad Saad Sheikh, President, Idara Al-Khair's Youth Wing, "Al-Khair's mission is to provide quality education free of cost to make the kids capable enough to get good jobs and improve their living conditions. Empower Foundation has been partnering with us since the past two years and has helped us greatly in achieving our goals."
Talking about Children's Day, Saad shared, "To be honest, the kids here don't even know what 'Children's Day' is. The fact that Empower Foundation's team remembered our students is very heartening. It shows that people are actively working to bridge the gap between rich and poor, and an indication that they are thinking about the collective benefit of society."
It's true that children are the torchbearers of our future. Educating and nurturing children today will result in a brighter tomorrow. Empower Foundation is honored to play a part, however small, in shaping a positive future for our youth.