Smiles, laughter and play at the Fixit School.
To celebrate Universal Children's Day, Empower Foundation visited the Fixit School, an initiative of Fixit Organization, last week. The day was full of fun and productive activities, conversing, and sharing gifts and toys with the kids.
The Fixit School, spread over around 400 square-yards of space on Abul Hassan Ispahani Road, started out in May 2017, with the aim to provide free-of-cost education to children. Today it has 80 students, aged between 5 to 14, and the school offers classes from Nursery to Grade 4.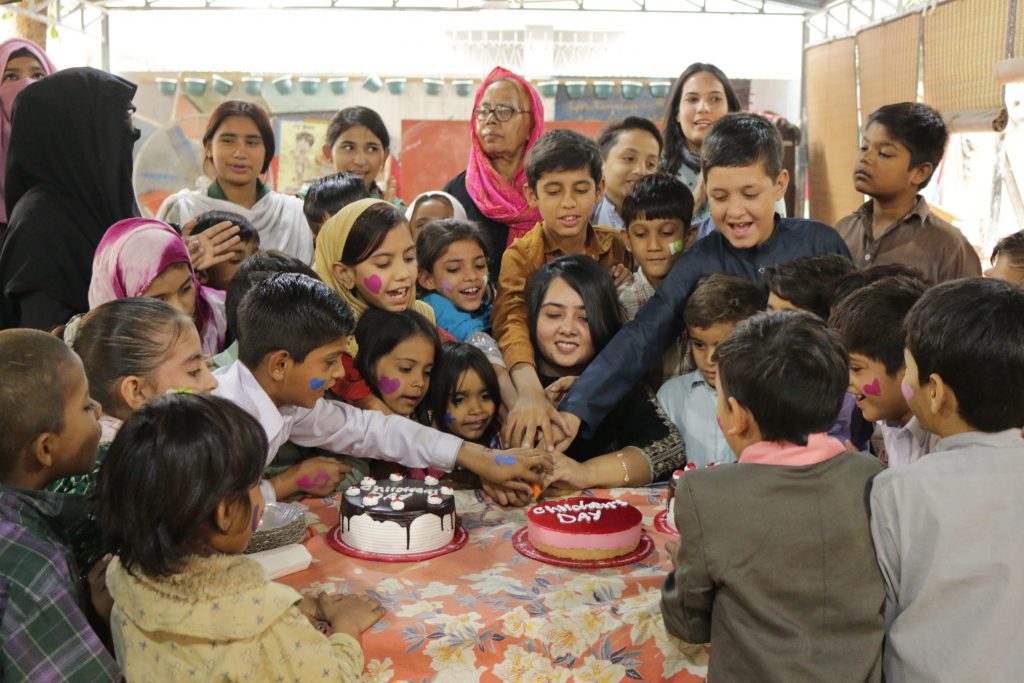 According to Sobia Butt, Head of the Fixit School, "Most of the children here are street children and lead a very hard life. They study in the afternoon and work in the morning as mechanics' assistants, sell vegetables/fruits on kiosks, while few of the girls even work as maids."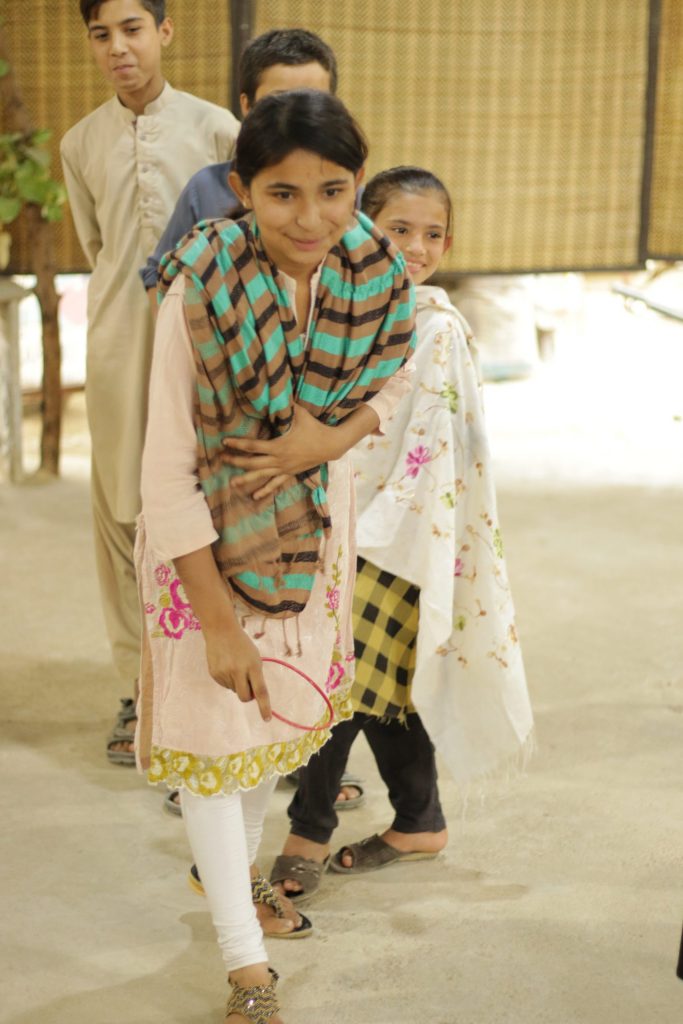 The kids, hence, were extremely delighted to see the Empower Foundation team and whole-heartedly participated in various activities organized by the team. A quick game of "Throw the Ring around the pole" got the kids all excited and everyone lined up to give it a shot. Following the game, a "face painting" activity was conducted, where boys and girls had cartoons and shapes drawn on their face and hands. Interestingly most of the kids wanted Pakistan's flag drawn, and when asked about what they wanted to be when they grow up, most wished to be a soldier!
Toward the end of the visit, the kids cut the cakes arranged by the Empower Foundation team. They happily ate the cakes and excitedly opened the gifts presented to each child. Six-year-old Ramsha was diabetic and a little gloomy for not being able to eat the cake, but quickly cheered up when given an additional toy bear along with her gift!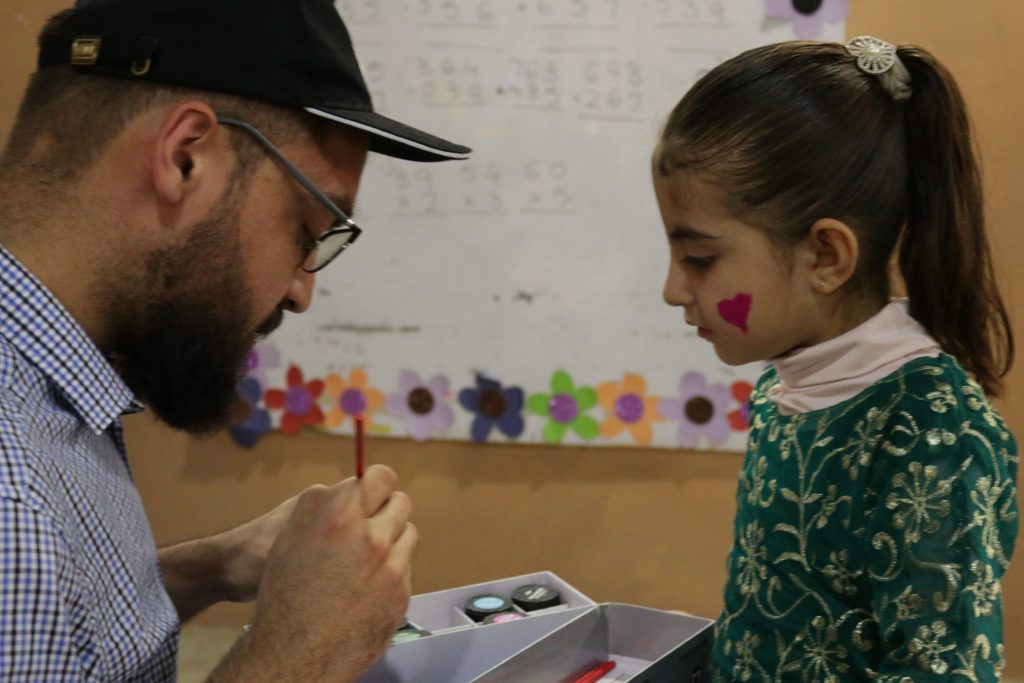 Speaking to one of Empower Foundation's volunteers, Sobia shared that it's extremely heartening when people from the corporate sector take out time and contribute to under-privileged children. "It's a challenge to motivate the parents of these children to let them study. Every single gesture, gift and contribution encourages the child, who in turn, strives to study better, and eventually play a part in improving lives."
Fixit School is just one of the initiatives that Empower Foundation supports in order to empower through education. Empower Foundation strongly believes in education being a powerful driver for instigating culture change, improving life conditions and boosting the country's economy in the longer run.  Apart from supporting education-related initiatives for children, Empower Foundation also empowers the under-powered by focusing on educating and training women on life skills, collaborating with hospitals to improve healthcare, and working for the benefit of the disabled.