Getting ready for a new school year is an exciting time for students. It is a chance to start afresh and aspire to higher learning. It is also a time to acquire 'tools' for learning, like new uniforms, backpacks, notebooks, and other school supplies.
The reality is that in recent years, school budgets have been in steady decline. As a result, it has become harder for schools to provide essential supplies to students. Underprivileged students are affected the most as they lack access to these 'tools' by other means, thereby limiting their potential.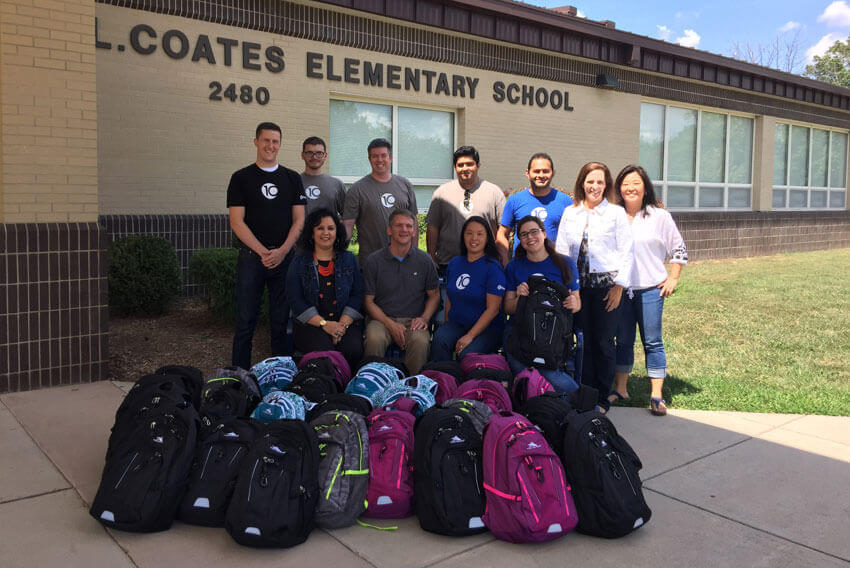 Prior to the start of the 2016 school year, the Empower Foundation had the pleasurable opportunity of getting directly involved with a local public school in Fairfax County, Herndon, Virginia – The Lutie Lewis Coates Elementary School graciously accepted the Foundation's offer to provide material support in the form of school supplies for eligible students.
On a late summer afternoon, the Empower Foundation gathered supplies from the local Target store. Back at the 10Pearls office, an assembly line was created, where backpacks were filled with appropriate amounts of supplies such as pencils, notebooks, binders, crayons, and markers. These backpacks were delivered to 34 eager and gracious students.
L.L. Coates Elementary School's administration has been extremely grateful for Empower Foundation's involvement with their community, and the two groups have initiated plans for future programs that aim to sustain and encourage the educational growth of these young children.